Find your place in paradise
From breathtaking beaches to awe-inspiring arts and culture, St. Maarten is your island paradise in waiting.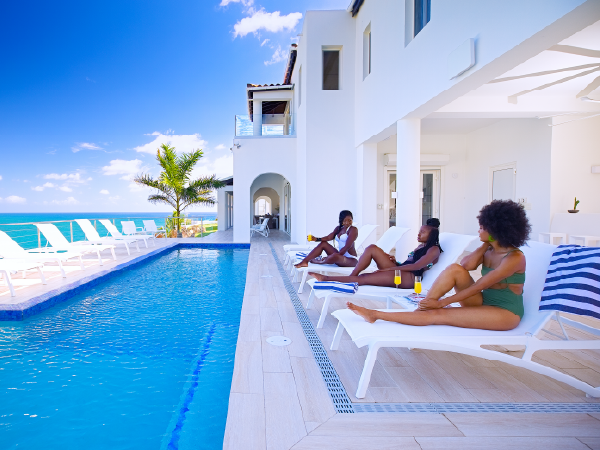 Get away to St. Maarten
From flights, to hotels, to car rentals and more, AIR MILES® Travel can help you create the St. Maarten getaway you've always dreamt of.
Air Canada – Limited Time Offer! Use fewer AIR MILES® Dream Miles™ when you book a Air Canada flight to St. Maarten!** 
Or, get 400 Bonus Miles™ when you combine a St. Maarten flight with accommodation or a car rental.*
*Terms apply. 
An adventure for every taste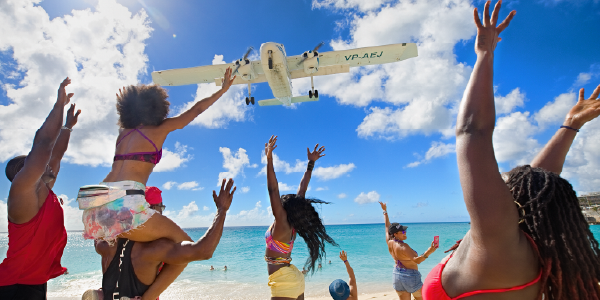 Beyond Blue Beaches
With 37 breathtaking beaches, St. Maarten boasts a coastline that satisfies every visitor, providing the best shorelines for true fun in the sun.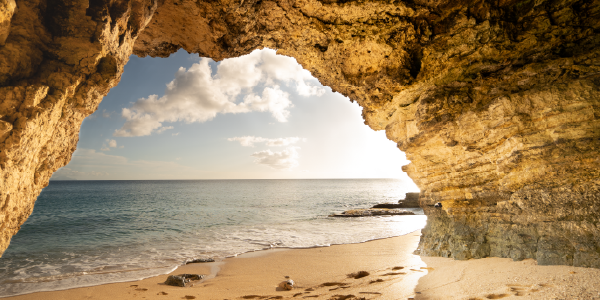 A Water-Lover's Haven
Adventure awaits above and below the warm waters of St. Maarten. Sailing tours will spark your inner explorer, while diving, surfing, and kayaking immerse you in the awe-inspiring wonders of the Antilles Archipelago.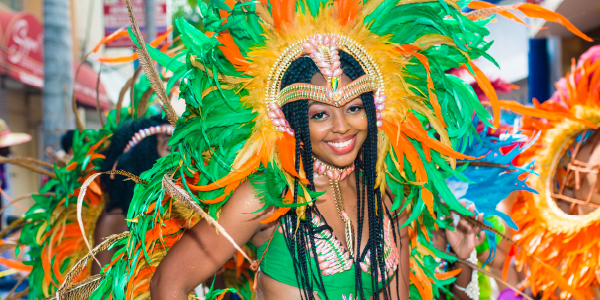 Where Creatives Fall in Love
Experience how St. Maarten calls out to the souls of creatives through vibrant festivals and carnivals, sweet-sounding island music, and world-class art awash with colour and form.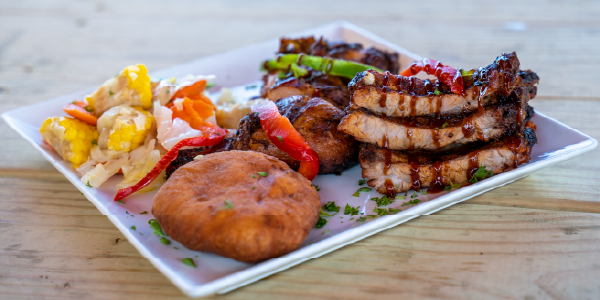 Award-Winning Cuisine
A uniquely binational character and over 100 cultures have fused St. Maarten's array of culinary tastes into a second-to-none experience that's yours for the tasting.
*The 400 Bonus Miles offer is available for new credit card or redemption bookings made between November 13 – December 15, 2023. Travel must be completed by April 30, 2024. 
 
Get 400 Bonus Miles when you bundle a one way or return flight from your city of departure in Canada to St. Maarten. A flight must be bundled with a car rental or accommodation in St. Maarten. 
 
To qualify for this offer you must spend a minimum of $500 CAD before taxes and fees. 
 
The offer is valid on any flight booked through https://travel.airmiles.ca/en/packages.html and is applicable to all flight fares. 
 
Limit of one (1) offer per transaction. All bundled elements must be booked in a single transaction to qualify. Offer cannot be combined with any other promotional offers. Miles will be posted into the collector's account within 60 to 140 days after travel is completed. AIR MILES reserves the right to cancel, terminate, amend and/or suspend the offer without prior notice at any time and for any reason, including without limitation for deceptive booking behaviour, including creating multiple collector numbers. By booking a flight, you agree to the AIR MILES Flights terms and conditions. 
 
Subject to your chosen airline's fare rules, inclusions and limitations. 
 
** Use fewer AIR MILES® Dream Miles™ to fly to St. Maarten. Bookings only made between November 13, 2023 to December 15, 2023, from your city of departure in Canada to Saint Maarten. Blackout dates: December 21, 2023 -January 7, 2024. 
An eligible flight booking must be booked on travel.airmiles.ca/en/travel.html. 
 
The discount is valid on any flight operated by Air Canada (including flights operated under the Air Canada Express® banner and by Air Canada Rouge®) to/from St. Maarten. 
 
The discount applies on Air Canada-published Economy, Premium Economy and Business Class base fares and cannot be combined with any other flight discount offer. Availability may vary. 
 
AIR MILES reserves the right to change or retract an offer at any time without prior notice, or to retract an offer for deceptive booking behaviour, including but not limited to creating multiple collector numbers. AIR MILES reserves the right to offer a Reward Miles earn rate at an equivalent or greater value to all collectors. By participating in this offer you agree to the AIR MILES Travel Terms of Use. 
 
*** The discounts apply to the following accommodations in St. Maarten:  
·       Get 10% at Royal Islander Resort La Terrasse. Travel by April 30, 2024.
·       Get 30% at Azure Hotel and Art Studio, Blackout dates: Dec 20, 2023 - Mar 31, 2024. Stay by December 20, 2024.
·       Get 30% at Belair Beach Hotel. Stay by December 31, 2024.
·       Get 30% at Princess Heights Luxury Boutique Condo Hotel. Travel by April 30, 2024.
Indicated rate applies any applicable percentage discount to the standard rate provided by the property. It is based on your search criteria, availability, and any blackout dates that may apply. The offer can be changed or withdrawn at any time. The up to 30% discount offer only applies on the base rates, excluding and taxes and fees. To take advantage of the offer reservations must be booked by December 15, 2023, and complete their stay by the dates listed above, and pay for their booking with a credit card or/and with Dream Miles. 
 
AIR MILES reserves the right to change or retract an offer at any time without prior notice, or to retract an offer for deceptive booking behaviour, including but not limited to creating multiple collector numbers. AIR MILES reserves the right to offer a Reward Miles earn rate at an equivalent or greater value to all collectors. By participating in this offer you agree to the AIR MILES Travel Terms of Use. 
 
®™ Trademarks of AM Royalties Limited Partnership used under license by AIR MILES Travel Services Inc.